---
ANALISIS KIDNEY STONE MENGGUNAKAN FTIR THERMO NICOLET IS5
Batu Ginjal merupakan batu-batu urine dalam piala ginjal, lebih sering lagi terdapat di kandung kemih. Penyebab utama dalam pembentukan endapan-endapan batu urine adalah urine mengandung terlalu banyak garam atau karena garam-garam yang tidak larut atau larutnya hanya sedikit. Selain hal tersebut, batu ginjal dapat disebabkan oleh beberapa hal seperti genetika, kolesterol, pengaruh obat tertentu dan lain sebagainya.
Dengan mengetahui jenis batu ginjal dilihat dari senyawa kimia pembentuknya, maka dokter akan lebih mudah untuk memberikan obat atau terapi tertentu agar penyakit tidak muncul kembali pasca operasi. Analisa jenis batu ginjal secara cepat dan efisien dapat dilakukan menggunakan alat FTIR Thermo Nicolet, dalam 30 detik kita sudah dapat mengetahui senyawa kimia pembentuk batu ginjal tersebut.
Setelah data spectrum FTIR didapat, langkah selanjutnya adalah melakukan pencarian jenis senyawa dan kalkulasi konsentrasi pembentuk batu ginjal pada software Omnic™+ Nicodom kidneystone library
Dari hasil search diketahui jenis senyawa pembentuk batu ginjal adalah kolesterol.
---
Microplastic Analysis with FTIR and Raman Spectroscopy
Matt Cerutti, Thermo Fisher Scientific, 5225 Verona Rd. Madison, WI 53711
---
Microplastics Analysis by FTIR and Raman
Our use of plastics in everyday items and manufacturing processes has resulted in a deluge of slowly degradable materials entering our environment and our food chain. As plastics breakdown into tiny particles (<5 mm diameter) the consequences on human, animal and ecosystem health need to be studied.
please click below for short interview by Dr Yakata from Japan on Microplastic
---
---
Food safety analysis is crucial in providing absolute certainty that products are safe for consumers to eat. For food suppliers, food safety quality assurance is high priority as the risk of product recalls, or warnings can have a serious detrimental effect on business, brand and even bottom line. Before any food or beverage product enters supply, it is subjected to comprehensive screening and testing to ensure regulatory and process compliance.
Food contaminations and adulteration can come in many different forms. Many food producers, manufacturers, and regulators work hard every day to ensure all food is safe and healthy to eat, meets label claims, and is free of potential hazardous contaminations.
All of these components funnel into one main question:
Confidence and reliability – are you sure your positive samples are actually positive, and your negative samples are actually negative?
When considering all of these elements, we can see how challenging food testing can be! SCIEX strives to empower food testing scientists with the best technology and support to enable them to meet each of these challenges and demands.
---
---
---
Analysis of Furanic Compounds in Transformer Oil (Insulating Oil)
by YL9100 Plus HPLC According to ASTM D5837
As the number of aged transformers is getting increased worldwide, it is important to estimate their remaining lifetime in order to prevent premature shutdown of transformers.
In this study, 5 kinds of furanic compounds were analyzed by YL9100 Plus HPLC/PDA according to ASTM D5837 method.
---
Analysis of Oxygenates in Gasoline by ChroZen GC Using ASTM D4815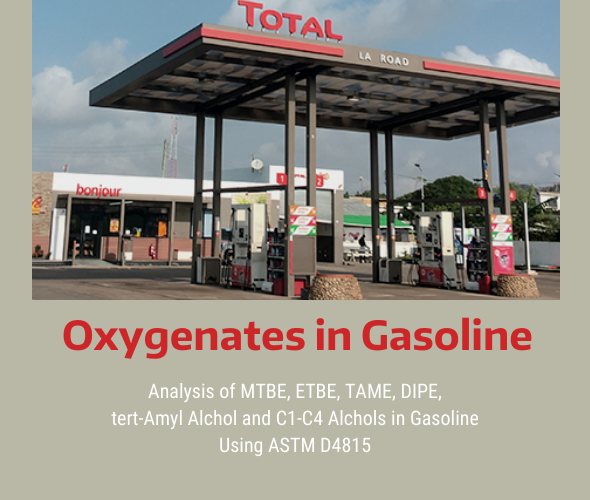 The oxygenates in gasoline were analyzed by ChroZen GC/FID installed 10-port switching valve referring to ASTM D4815. The ChroZen GC guarantees great repeatability and linearity for satisfying the specification of ASTM D4815.
---
Vitamin Analysis by HPLC
In this video, it describes how to analyze vitamins from sample preparation methods to column switching valve technique. Get the easiest way to analyze vitamin with us!
 

Check out our Newsletters! Contact our sales/applicant team for more info about these issues